Timber El Toro 41 Longboard Skateboard Deck - 9.13" x 39.17"
£

180.00
Timber El Toro 41 Longboard Skateboard Deck – 9.13″ x 39.17″
In a world… where skaters are searching for the best, the strongest, the most bad-ass looking freestyle deck (pause for dramatic effect), TIMBER BOARDS will comply to the skaters' demand. For millennia, the horde of bulls have made uncountable sacrifices to summon the final shape, the board that will end all wars. But FIRST: murder and mayhem.
El Toro will feature most prominently the subtle but noticeable mini drop right behind the bolts. A multi stage concave throughout gives you optimal control of all dimensions you want to throw this beast in. Whether it be kickflips or heelflips, ollies, or whatever trick you can conjure up in your limitless imagination; This deck will be predictable, strong, trustworthy and above all else: monstrous.
Microdrop will give you a greater grip at the stance and board control will be immense because it will catch your feet early. Without a drop, you might need to catch the higher fliptricks on the kick. Thanks to the drop you will have earlier and better control.
It has concave at the bolts of 0,25cm. This adds to the stiffness and overall toughness of the kicks.
In the middle the concave is 1cm. Enough to notice it, but not too much.
13-16 cm long kicks, depending on your chosen wheelbase.
This deck features kickplates, as we call them. It is an extra layer of bamboo sandwiched between the veneer and some glass. This will give you a stronger pop and longer lasting tails.
It is strong as a bull. If you want a less 'out there' description, here it is:
Because of the flowing and relatively substantial concave throughout the board in combination with the optimal combination of weaves of both glass- and carbonfiber this board is stiff. The inner tension because of the shapes gives it a whip-like effect when popping. A bullwhip? Yes. Which is what you want when jumping from stairs and landing those big tricks that will woo the audiences of many longboard competition. But if you just skate for fun, WHICH IS OKAY BY THE WAY, you want a board that will last and stays strong for as long as it can.
The fact is that the tensile strength of carbon is one of the strongest in the world. We do not shy away from adding this composite in this here board. All of our boards have reinforced kicks, so saying that this feature is special for El Toro would be a lie. But because of the total length, shape, length of the kicks, the drop, hell… the whole design, the reinforcement we put into this thing might just be a little overkill.
The inner wheelbase is 54.5 cm. Whereas the outer wheelbase is 60.5 cm. If you feel like this is not to your liking, it has ANOTHER ONE. It's 57.5 cm.
This deck will feature a totally flat mount for your trucks. So this board will carve exactly the way you want it to.
Fast freestyle madness. Fliptricks will go flying. The pop is high and as strong as the day is long. No ramalamadingdong.
Made by the one and only Lance Schmale. To no ones surprise, it's a bull.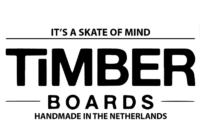 Specs
Length: 99.5 cm / 39.17″
Width: 23.2 cm / 9.13″
Wheelbase: 54.5 cm – 57.5 cm – 60.5 cm, 21.46 inches- 22.64 inches – 23.82 inches
Gripped: NO Grip
Brand: Timber Boards
Board width (Inches): 9.13
Board length (Inches): 39.17
Board wheelbase: 21.46, 22.64, 23.82
Kicks: Double Kick
Mounting of Trucks: Topmount
Construction material: Maple
Colour: Limited Edition
Riding Style: Cruising / Carving, Freeriding, Freestyle / Dancing

Non UK / EU Deliveries
Customs Charges
If you are ordering goods for delivery outside of the UK, please note that your consignment may be subject to import duties and taxes, which are levied once the goods reach the country of destination. Any such charges levied in relation to customs clearance must be paid by you. It is accepted by you that Newton's Shred has no control over additional charges in relation to customs clearance. Newton's Shred recommend that you check with your local customs officials or post office for more information regarding importation taxes/duties that may be applicable to your online order. You will be the importer of record and responsible for any import VAT and duty that needs to be paid. In addition, any charges for import clearance will be paid by you, the customer. Refunds of any returned order will be of items, not the services incurred.
UK Delivery
Royal Mail Tracked 2-3 Days
This is a tracked service, so you can check the location of your delivery. This service takes 2-3 days after ordering, including Saturdays.
Click & Collect
This is a tracked service, so you can check the location of your delivery. We will select the nearest Click & Collect location by using our given address. You will receive an email confirmation of your tracking number and location.
DPD/ Other Couriers
This is a tracked service, so you can check the location of your delivery. On the day of delivery you will also receive a text/email notifying you of an estimated one hour delivery window. This service does not include Saturday, Sunday or Bank Holidays. This service is only available for UK Mainland customers.
If you request that the package is left somewhere without a signature, this will only be done at the discretion of the delivery driver. If you do request an item is left without a signature, you assume responsibility for any loss or damage to the package.
Our parcels are normally shipped in Newton's Shred branded packaging.
Can't be home for the delivery? Don't worry – Newton's Shred can ship to almost any UK address so you can have your order delivered to your place of work, to a friend, a relative or neighbour. Simply enter your preferred delivery address when checking out.
We normally do not deliver to drop-shipping companies or storage/self-storage companies.
Changing delivery address while your order is in transit – if you decide to change the delivery address after the delivery service was confirmed and the information was entered into the system, a redirection will lead to a different delivery time and therefore, a delayed delivery.  Note that even if the new address is very close to the initial one, the information still has to be changed and the package re-labelled, which can lead to a change in the delivery date as well.  In such cases, it would usually be quicker for the delivery to fail then pick up the order from the local depot in the evening of the due date.
Almost all deliveries will take place as scheduled. However, certain issues may be out of our control resulting in possible delays.  Due to this, we advise against taking time off daily routines, such as work, to avoid any issues. An order can be placed to go to a business address if needed. If you are worried about a delivery for any reason or have any queries please contact us on 07807203111, or email us at Gael@newtons-shred.co.uk.
Collect in Store
This service is to collect at Newton's Shred store, located in Canvey Island, Essex. Time of collection will need to be arranged. We will contact you directly once order is placed.
Local Pickup 
We offer local pick up when at events or at meet up points. Generally most weekends we are out and about around Essex and London plus many events around the UK and Europe during peak seasons. You can contact us or we will contact you once your order is placed, to arrange a Local Pickup point.
Pre-Orders
At Newton's Shred we give you the chance of securing your product, you are able to place a pre-order to reserve a new product or an out of stock due to be released / restock in the near future. Doing this will allocate stock to your order. Pre-orders will be fulfilled in the order that they are placed. The quicker your pre-order is placed the earlier your goods will be received.  When placing a pre-order payment you will be charged for the full amount of the order. Please note when placing pre-orders with other items in stock, we hold the whole order until all is ready for dispatch, unless stated differently. All re-stock dates given have been provided by the UK /European distributor, however are subject to changes beyond Newton's Shred control. In the event a pre-order is delayed, we will notify all customers as quickly as possible.
Overseas
***Please note it is your responsibility for any duty or import charges for goods shipped***
Please check with the customs in your country regarding any charges that may occur from purchasing goods from overseas.
This is a tracked service, so you can check the location of your delivery.
Delivery cost is for orders up to 5kg. Over 5kg may incur extra costs. We will however contact you first, if there will be extra.