Seismic Tailwind 83mm Wheels - Mango
£

109.00
Seismic Tailwind 83mm Wheels – Mango
83mm tall x 55mm wide TAILWIND Wheels
46mm x 44mm Fusion hub • Bearing seat offset 6.5% • 50.5mm running surface • Radiused outside edge, beveled inside edge
9.25 oz. each • Sold in sets of FOUR wheels
Set a new pace!
• Ideal size and proportions for max mileage on LDP treks and max velocity in Top Speed pursuits.
• Highly optimized for rolling efficiency without compromising traction, even through hard corners and strong pumps.
• Surprisingly quick acceleration and nimble edge-to-edge response for its size. Speed and momentum to beat the pack.
• Finely-calibrated width and stout, highly-supported lip profiles.
• Bearing seat offset 6.5% for progressive lip engagement and more consistent wear.
• Running surface features a 0.5mm concave that pre-loads edges, sharpens grip, and enhances rebound.
• Used to set the new World Record for Fastest Standup Slide. (Ambroise Trauet, 73.34 mph / 117.35 kph Toeside – June 23, 2022, in Sellraintal, Tirolean Alps, Austria – official Guinness certification expected in 2023.)
Poured in DEFCON™ ultra-high-rebound urethane
• The fastest formula in the history of skateboard racing, bar none.
• Credited with virtually every significant world distance and speed record, including the official Guinness Standup mark. (Pete Connolly, 91.17 mph / 146.73 kph – Sept. 16, 2017, at The Top Speed Challenge in Quebec, Canada.)
• Defcon's superior energy efficiency means not just higher speeds and longer push distances, but also noticeably longer battery life and rolling range on your e-board! (If they aren't already available, ask your favorite e-board brands to offer pulley adapters fitted to the Tailwind's Fusion hub.)
• More miles per hour, distance per push, and blocks per watt! Predictable handling; slow, consistent wear.
• Available in two finely-tuned durometers…
– 76A Mango: Fast, smooth, and lively underfoot. An optimal balance of properties for most surface conditions.
– 79A Mint: Ideal for smoother surfaces. Very fast roll with friendly slide characteristics. Excellent durability.
The Fusion™ core
• Integrates 15 years of advanced hub R&D.
• 46mm tall x 44mm wide – the largest and most supportive hub ever seen in a wheel this size.
• Formed from 85D fiber-reinforced thermoplastic – the toughest hub material in the industry – with robust bearing lugs.
• Deep, wide "saddle" profile regulates lateral wheel flex and supercharges edge support.
• Eight (8) lateral support beams (hollowed-out for lightness and aesthetics) combine with saddle profile to create unprecedented 3D mechanical lock with urethane.
• Support beam contours form internal "turbine blade" structure that reflects and directs Defcon's unparalleled energy return…
– creates uniquely-efficient and perfectly-balanced dynamic rolling rebound
– turbocharges roll and enhances e-board range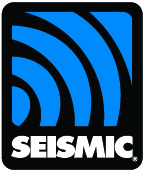 Specs
Diameter: 83 mm
Durometer: 76a (mango), 78a (mint)
Width: 55 mm
Contact patch: 55 mm
Core position: Offset
Usage: Downhill & LDP
Edge Shape: Straight-cut inner & Square outer edge
Brand: Seismic
Diameter (mm): 85
Durometer: 78 A
Core position: Offset
Riding Style: Buttboard / Street Luge, Cruising / Carving, Downhill, Long Distance Pumping / Pushing, SurfSkate
Colour: Orange

Non UK / EU Deliveries
Customs Charges
If you are ordering goods for delivery outside of the UK, please note that your consignment may be subject to import duties and taxes, which are levied once the goods reach the country of destination. Any such charges levied in relation to customs clearance must be paid by you. It is accepted by you that Newton's Shred has no control over additional charges in relation to customs clearance. Newton's Shred recommend that you check with your local customs officials or post office for more information regarding importation taxes/duties that may be applicable to your online order. You will be the importer of record and responsible for any import VAT and duty that needs to be paid. In addition, any charges for import clearance will be paid by you, the customer. Refunds of any returned order will be of items, not the services incurred.
UK Delivery
Royal Mail Tracked 2-3 Days
This is a tracked service, so you can check the location of your delivery. This service takes 2-3 days after ordering, including Saturdays.
Click & Collect
This is a tracked service, so you can check the location of your delivery. We will select the nearest Click & Collect location by using our given address. You will receive an email confirmation of your tracking number and location.
DPD/ Other Couriers
This is a tracked service, so you can check the location of your delivery. On the day of delivery you will also receive a text/email notifying you of an estimated one hour delivery window. This service does not include Saturday, Sunday or Bank Holidays. This service is only available for UK Mainland customers.
If you request that the package is left somewhere without a signature, this will only be done at the discretion of the delivery driver. If you do request an item is left without a signature, you assume responsibility for any loss or damage to the package.
Our parcels are normally shipped in Newton's Shred branded packaging.
Can't be home for the delivery? Don't worry – Newton's Shred can ship to almost any UK address so you can have your order delivered to your place of work, to a friend, a relative or neighbour. Simply enter your preferred delivery address when checking out.
We normally do not deliver to drop-shipping companies or storage/self-storage companies.
Changing delivery address while your order is in transit – if you decide to change the delivery address after the delivery service was confirmed and the information was entered into the system, a redirection will lead to a different delivery time and therefore, a delayed delivery.  Note that even if the new address is very close to the initial one, the information still has to be changed and the package re-labelled, which can lead to a change in the delivery date as well.  In such cases, it would usually be quicker for the delivery to fail then pick up the order from the local depot in the evening of the due date.
Almost all deliveries will take place as scheduled. However, certain issues may be out of our control resulting in possible delays.  Due to this, we advise against taking time off daily routines, such as work, to avoid any issues. An order can be placed to go to a business address if needed. If you are worried about a delivery for any reason or have any queries please contact us on 07807203111, or email us at Gael@newtons-shred.co.uk.
Collect in Store
This service is to collect at Newton's Shred store, located in Canvey Island, Essex. Time of collection will need to be arranged. We will contact you directly once order is placed.
Local Pickup 
We offer local pick up when at events or at meet up points. Generally most weekends we are out and about around Essex and London plus many events around the UK and Europe during peak seasons. You can contact us or we will contact you once your order is placed, to arrange a Local Pickup point.
Pre-Orders
At Newton's Shred we give you the chance of securing your product, you are able to place a pre-order to reserve a new product or an out of stock due to be released / restock in the near future. Doing this will allocate stock to your order. Pre-orders will be fulfilled in the order that they are placed. The quicker your pre-order is placed the earlier your goods will be received.  When placing a pre-order payment you will be charged for the full amount of the order. Please note when placing pre-orders with other items in stock, we hold the whole order until all is ready for dispatch, unless stated differently. All re-stock dates given have been provided by the UK /European distributor, however are subject to changes beyond Newton's Shred control. In the event a pre-order is delayed, we will notify all customers as quickly as possible.
Overseas
***Please note it is your responsibility for any duty or import charges for goods shipped***
Please check with the customs in your country regarding any charges that may occur from purchasing goods from overseas.
This is a tracked service, so you can check the location of your delivery.
Delivery cost is for orders up to 5kg. Over 5kg may incur extra costs. We will however contact you first, if there will be extra.