Seismic Cry Baby 62mm Longboard Wheels - 80A
£

43.00
Seismic Cry Baby 62mm Longboard Wheels – 80A
The Seismic Cry Baby is an even smaller wheel at 62mm that has smooth sliding characteristics and ultra fast roll speed. It's an excellent choice as an all around wheel, or one that you can put underneath a pool / street deck for city commuting, slashing, or light freeride.
Available in THREE proprietary formulas, with finely-tuned durometer choices.
Defcon™: Guinness WR speed – get up to speed faster! • easy, predictable in-slide feedback • extremely slow, consistent wear
• 80A Mint: super fast roll; exceptionally easy release; ultra-smooth sliding; minimal grip
Premium Clear™: the best beautiful clear urethane in the world
• 82A Crystal Clear Blue: Smooth-rolling, fast, and grippy when fresh; sugary smooth sliding when broken-in
Elixir™: smooth, predictable slides (even on concrete) • easy release and hookup • supreme control • bright 'thane lines
• 84A Red: Floaty, velvet-smooth slides with bright 'thane lines
• 88A Blue: Slick and chalky-smooth for effortless BIG slides, even at slower speeds
Diameter: 62mm
Durometer: 80A Mint, 82A Crystal Clear Blue, 84A Red & 88A Blue
Width: 38mm
Contact patch: 28mm
Core position: Centerset
Usage: Freeride / Cruising
Edge shape: Round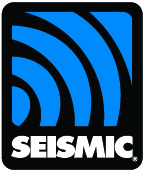 These 62mm Cry Babies are ideal for your cruiser or city slasher! With it's convenient 62mm you are free from wheelbite and with it's high roll speed you get to where you are going, real fast!
Brand: Seismic
Diameter (mm): 62
Durometer: 80 A
Core position: Centerset
Riding Style: Cruising / Carving, SurfSkate
Colour: Blue

Non UK / EU Deliveries
Customs Charges
If you are ordering goods for delivery outside of the UK, please note that your consignment may be subject to import duties and taxes, which are levied once the goods reach the country of destination. Any such charges levied in relation to customs clearance must be paid by you. It is accepted by you that Newton's Shred has no control over additional charges in relation to customs clearance. Newton's Shred recommend that you check with your local customs officials or post office for more information regarding importation taxes/duties that may be applicable to your online order. You will be the importer of record and responsible for any import VAT and duty that needs to be paid. In addition, any charges for import clearance will be paid by you, the customer. Refunds of any returned order will be of items, not the services incurred.
UK Delivery
Royal Mail Tracked 2-3 Days
This is a tracked service, so you can check the location of your delivery. This service takes 2-3 days after ordering, including Saturdays.
Click & Collect
This is a tracked service, so you can check the location of your delivery. We will select the nearest Click & Collect location by using our given address. You will receive an email confirmation of your tracking number and location.
DPD/ Other Couriers
This is a tracked service, so you can check the location of your delivery. On the day of delivery you will also receive a text/email notifying you of an estimated one hour delivery window. This service does not include Saturday, Sunday or Bank Holidays. This service is only available for UK Mainland customers.
If you request that the package is left somewhere without a signature, this will only be done at the discretion of the delivery driver. If you do request an item is left without a signature, you assume responsibility for any loss or damage to the package.
Our parcels are normally shipped in Newton's Shred branded packaging.
Can't be home for the delivery? Don't worry – Newton's Shred can ship to almost any UK address so you can have your order delivered to your place of work, to a friend, a relative or neighbour. Simply enter your preferred delivery address when checking out.
We normally do not deliver to drop-shipping companies or storage/self-storage companies.
Changing delivery address while your order is in transit – if you decide to change the delivery address after the delivery service was confirmed and the information was entered into the system, a redirection will lead to a different delivery time and therefore, a delayed delivery.  Note that even if the new address is very close to the initial one, the information still has to be changed and the package re-labelled, which can lead to a change in the delivery date as well.  In such cases, it would usually be quicker for the delivery to fail then pick up the order from the local depot in the evening of the due date.
Almost all deliveries will take place as scheduled. However, certain issues may be out of our control resulting in possible delays.  Due to this, we advise against taking time off daily routines, such as work, to avoid any issues. An order can be placed to go to a business address if needed. If you are worried about a delivery for any reason or have any queries please contact us on 07807203111, or email us at Gael@newtons-shred.co.uk.
Collect in Store
This service is to collect at Newton's Shred store, located in Canvey Island, Essex. Time of collection will need to be arranged. We will contact you directly once order is placed.
Local Pickup 
We offer local pick up when at events or at meet up points. Generally most weekends we are out and about around Essex and London plus many events around the UK and Europe during peak seasons. You can contact us or we will contact you once your order is placed, to arrange a Local Pickup point.
Pre-Orders
At Newton's Shred we give you the chance of securing your product, you are able to place a pre-order to reserve a new product or an out of stock due to be released / restock in the near future. Doing this will allocate stock to your order. Pre-orders will be fulfilled in the order that they are placed. The quicker your pre-order is placed the earlier your goods will be received.  When placing a pre-order payment you will be charged for the full amount of the order. Please note when placing pre-orders with other items in stock, we hold the whole order until all is ready for dispatch, unless stated differently. All re-stock dates given have been provided by the UK /European distributor, however are subject to changes beyond Newton's Shred control. In the event a pre-order is delayed, we will notify all customers as quickly as possible.
Overseas
***Please note it is your responsibility for any duty or import charges for goods shipped***
Please check with the customs in your country regarding any charges that may occur from purchasing goods from overseas.
This is a tracked service, so you can check the location of your delivery.
Delivery cost is for orders up to 5kg. Over 5kg may incur extra costs. We will however contact you first, if there will be extra.