Pantheon Trip 33" Paris Orangatang Longboard Complete
£

348.00
Pantheon Trip 33″ Paris Orangatang Longboard Complete
The Pantheon Trip is back with a sexy new graphic, unique applewood veneer, and a lighter weight design construction. We dropped the top veneer in favor of lighter weight, snappier construction and dyed the top fiberglass layer black for a sweet undercover look that screams quality.
The new Trip is as great as ever and will feel very familiar underfoot when compared to past designs. Flex will be nearly identical and only very minor changes were made to the shape for slightly very aesthetics at the truck interface. The Pantheon Trip remains the best double drop commuter deck built for RKPs on the market.
LONGBOARD SPECS
Length: 33.25″ / 84.5 cm
Width: 9″ / 22.9 cm
Wheelbase: 27.25″ / 69.6 cm
Profile: mustache rocker
Weight (deck only): 3.4 lb / 1.5 kg
FUNCTIONAL DESIGN – The Trip's outline shape is cut to maximize usable surface area and minimize the chance of wheelbite. A slightly tapered waist complements the camber profile for a subtle suspension effect. The open-ended nose and tail provide flexural relief, protection against impact damage, and ease of assembly. Neutral truck mounting angles simplify setup while offering a versatile starting point for customization.
CURVACEOUS CONFIDENCE – Pantheon's highly functional crescent drop lowers the center of gravity and stiffens the drops for efficient pushing while also providing enhanced lateral support and general ergonomics. The drop also allows for effortless slide initiation to control speed in common settings like hilly urban environments or paths and trails. Mustache rocker profile combines subtle camber at the deck's midpoint with rocker under the feet. The localized camber pairs with the slightly tapered waist to provide suspension characteristics while allowing the rest of the board to remain stiff for optimum control. Mellow radial concave provides an ideal balance of edge control and riding comfort. The junctions between concave and crescent drop create three-dimensional pockets for secure and intuitive ergonomics.
SNAPPY, LIGHT, & LOW – The Trip is a low riding steeze machine that is efficient and effective for all of your commuting and distance riding needs. A 6-ply maple core is sandwiched between layers of triaxial fiberglass with a protective wood veneer on the bottom so that you don't scratch that structural composite layer on curbs. This layup results in a thin, stiff, and lightweight structure with snappy, responsive flex characteristics. Combine with large, soft wheels like our 86mm McFly, and you've got an absolute cruising machine that will suck up road vibrations and keep you going all day long.
GRAPHICS – Designed by Eddie Kihm (who has worked on many of Pantheon's board graphics) in collaboration with Pantheon's founder, Jeff. The graphic depicts a being surrounded in a field of sunflowers over the top of the being's head. To the being, it likely hardly sees anything but a thicket of stems. But the being's oversoul, which is connected to the overarching reality, has a grander view of a field and sunset, capturing the true beauty of the being's reality. Often times, we are stuck in our own respective struggles, caught in each moment. The reality of the beauty of life in all its forms—birth, death, and all ups and downs in between—escapes us in these moments of individual struggle. This graphic is to remind us that it's all part of a bigger picture.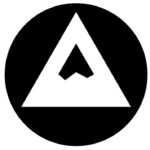 The Pantheon Trip Paris Orangatang Complete features the following parts:
Trip Deck
Paris 150mm 50° (Black or Raw)
Paris 150mm 50°(Black or Raw)
Orangatang Caguama
Zealous Bearings
Non UK / EU Deliveries
Customs Charges
If you are ordering goods for delivery outside of the UK, please note that your consignment may be subject to import duties and taxes, which are levied once the goods reach the country of destination. Any such charges levied in relation to customs clearance must be paid by you. It is accepted by you that Newton's Shred has no control over additional charges in relation to customs clearance. Newton's Shred recommend that you check with your local customs officials or post office for more information regarding importation taxes/duties that may be applicable to your online order. You will be the importer of record and responsible for any import VAT and duty that needs to be paid. In addition, any charges for import clearance will be paid by you, the customer. Refunds of any returned order will be of items, not the services incurred.
UK Delivery
Royal Mail Tracked 2-3 Days
This is a tracked service, so you can check the location of your delivery. This service takes 2-3 days after ordering, including Saturdays.
Click & Collect
This is a tracked service, so you can check the location of your delivery. We will select the nearest Click & Collect location by using our given address. You will receive an email confirmation of your tracking number and location.
DPD/ Other Couriers
This is a tracked service, so you can check the location of your delivery. On the day of delivery you will also receive a text/email notifying you of an estimated one hour delivery window. This service does not include Saturday, Sunday or Bank Holidays. This service is only available for UK Mainland customers.
If you request that the package is left somewhere without a signature, this will only be done at the discretion of the delivery driver. If you do request an item is left without a signature, you assume responsibility for any loss or damage to the package.
Our parcels are normally shipped in Newton's Shred branded packaging.
Can't be home for the delivery? Don't worry – Newton's Shred can ship to almost any UK address so you can have your order delivered to your place of work, to a friend, a relative or neighbour. Simply enter your preferred delivery address when checking out.
We normally do not deliver to drop-shipping companies or storage/self-storage companies.
Changing delivery address while your order is in transit – if you decide to change the delivery address after the delivery service was confirmed and the information was entered into the system, a redirection will lead to a different delivery time and therefore, a delayed delivery.  Note that even if the new address is very close to the initial one, the information still has to be changed and the package re-labelled, which can lead to a change in the delivery date as well.  In such cases, it would usually be quicker for the delivery to fail then pick up the order from the local depot in the evening of the due date.
Almost all deliveries will take place as scheduled. However, certain issues may be out of our control resulting in possible delays.  Due to this, we advise against taking time off daily routines, such as work, to avoid any issues. An order can be placed to go to a business address if needed. If you are worried about a delivery for any reason or have any queries please contact us on 07807203111, or email us at Gael@newtons-shred.co.uk.
Collect in Store
This service is to collect at Newton's Shred store, located in Canvey Island, Essex. Time of collection will need to be arranged. We will contact you directly once order is placed.
Local Pickup 
We offer local pick up when at events or at meet up points. Generally most weekends we are out and about around Essex and London plus many events around the UK and Europe during peak seasons. You can contact us or we will contact you once your order is placed, to arrange a Local Pickup point.
Pre-Orders
At Newton's Shred we give you the chance of securing your product, you are able to place a pre-order to reserve a new product or an out of stock due to be released / restock in the near future. Doing this will allocate stock to your order. Pre-orders will be fulfilled in the order that they are placed. The quicker your pre-order is placed the earlier your goods will be received.  When placing a pre-order payment you will be charged for the full amount of the order. Please note when placing pre-orders with other items in stock, we hold the whole order until all is ready for dispatch, unless stated differently. All re-stock dates given have been provided by the UK /European distributor, however are subject to changes beyond Newton's Shred control. In the event a pre-order is delayed, we will notify all customers as quickly as possible.
Overseas
***Please note it is your responsibility for any duty or import charges for goods shipped***
Please check with the customs in your country regarding any charges that may occur from purchasing goods from overseas.
This is a tracked service, so you can check the location of your delivery.
Delivery cost is for orders up to 5kg. Over 5kg may incur extra costs. We will however contact you first, if there will be extra.