Pantheon Quest FG Path Graphic Longboard Skateboard Deck - 9.25" x 36.5"
£

196.00
Pantheon Quest FG Path Graphic Longboard Skateboard Deck – 9.25″ x 36.5″
7-ply Canadian rock maple 2x triaxial fiberglass construction
Directional design with mild taper
Crescent Drops – stiff and strong with no weak spots
36.5-inch Length
28.5-inch Wheelbase
9.25-inch Width
The Pantheon Quest is the little sister to the Nexus deck. While they are both designed out of the same mold, the boards have been designed to accentuate different features of the mold to highlight different riding styles. Essentially, the Quest is a longer version of the Trip, but it has a bit more concave for more board feel, and the concave increase reduces the flex a little bit over the 2-inch longer platform (when compared to the Trip). If you are looking for a pure pusher but want more space than the Trip offers, the Quest is an excellent choice.
Deciding between the Trip and Quest shouldn't be too tough, as the amount of foot platform on the Quest is longer, but it comes at the expense of 4 total inches in length. If you want the smaller, more agile board, get the Trip, and if you want the stability of a longer platform or just more space to spread out, get the Quest! But deciding between the Nexus and the Quest may be a little tougher, and this essentially comes down the purpose. The Quest is designed to fit with 150mm trucks and offset wheels, and when you combine a large wheel like the Speed Vent, the outside of the wheels line up perfectly with the 9.25-inch wide deck–just like the Trip! It's a slim, ergonomic pusher design that makes sense and performs at a super high level.
The Nexus, on the other hand, is designed to work with 165mm trucks and offset wheels. And while the Quest is designed to flex under your push, the Nexus is not. So the question of intent is what we are evaluating. While the Quest is stable at speed, the flex will provide less control when in turns at higher speeds. If you plan to ride a lot of hills, get the Nexus, and if you want a solid board for the flats and straight ups and downs on bike paths, for example, get the Quest.
What's New on Our Updated Quest Longboard
· Lower Platform! – Features a big 1-inch crescent drop with a quarter in rocker in the platform! It is lower for easier distance pushing and more confidence inspiring sliding
· More Durable Construction – We created this deck with 7 plies of maple and 2 layers of triaxial fiberglass to increase rigidity along the length and across the deck. Additionally, this deck will be more resistant to warping and neck failure.
· More Wheel Clearance! – We've been honing this over time to get it just right. You can now run thinner trucks with larger wheels on the Quest when compares to previous models
New Maple and Fiberglass Construction!
The 2020 Quest has been revamped with an entirely new construction. We tested various construction options over the course of a year, and after riding many miles on several different potential builds, we decided on what we felt was the best possible construction that combines performance, aesthetic, and cost effectiveness. Whereas many fiberglass builds will put the glass on the outermost layer, we put the fiberglass underneath the top and bottom layers of maple. After years of experience with various fiberglass boards, not only do I believe the wood to be of superior aesthetic, but having it on the outside will protect your hands from fiberglass splinters (which are HORRIBLE, by the way) as the deck wears down and takes scrapes on curbs or large speed bumps. We have had extreme success with these boards and are excited to offer the traditional wood aesthetic with the performance benefits of composite fiberglass. Topped off with included 80-grit laser cut griptape, and this deck is ready to crush all the miles right out of the box!
Best Setups for the 2020 Quest
The Quest has been redesigned for more versatility in setup selection than ever. The wheel clearance has been enhanced from previous models, being cut JUST thin enough to comfortably fit 150mm Paris V3 trucks and 85mm Seismic Speed Vents. The overall setup, in this sense, is extremely similar to our Double Drop Trip longboard deck, as both decks are 9.25-inches wide and are designed and truly optimized with this wheel and truck combo, which matches the width of the rail perfectly and helps riders keep from kicking the wheels. We also offer this deck with 165mm Paris trucks and 85mm Orangatang Caguamas, which are wider and grippier and will make for an excellent carving setup that also feels amazing to push!
Overall, we recommend these two setups over any other, and they are the only setups we offer here on the Pantheon website. The large wheels and slim setups will roll over anything and provide for an excellent commute and distance skating experience. Expect to hear great things from other riders about this board, and soon you may find yourself raving to your friends, too!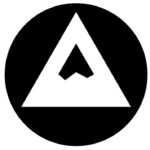 Specs
7-ply Canadian rock maple 2x triaxial fiberglass construction
Directional design with mild taper
Crescent Drops – stiff and strong with no weak spots
36.5-inch Length
28.5-inch Wheelbase
9.25-inch Width
Brand: Pantheon
Board width (Inches): 9.25
Board length (Inches): 36.5
Board wheelbase: 28.5
Kicks: No Kick
Mounting of Trucks: Drop Through
Construction material: Maple
Colour: Limited Edition
Riding Style: Cruising / Carving, Downhill, Freeriding

Non UK / EU Deliveries
Customs Charges
If you are ordering goods for delivery outside of the UK, please note that your consignment may be subject to import duties and taxes, which are levied once the goods reach the country of destination. Any such charges levied in relation to customs clearance must be paid by you. It is accepted by you that Newton's Shred has no control over additional charges in relation to customs clearance. Newton's Shred recommend that you check with your local customs officials or post office for more information regarding importation taxes/duties that may be applicable to your online order. You will be the importer of record and responsible for any import VAT and duty that needs to be paid. In addition, any charges for import clearance will be paid by you, the customer. Refunds of any returned order will be of items, not the services incurred.
UK Delivery
Royal Mail Tracked 2-3 Days
This is a tracked service, so you can check the location of your delivery. This service takes 2-3 days after ordering, including Saturdays.
Click & Collect
This is a tracked service, so you can check the location of your delivery. We will select the nearest Click & Collect location by using our given address. You will receive an email confirmation of your tracking number and location.
DPD/ Other Couriers
This is a tracked service, so you can check the location of your delivery. On the day of delivery you will also receive a text/email notifying you of an estimated one hour delivery window. This service does not include Saturday, Sunday or Bank Holidays. This service is only available for UK Mainland customers.
If you request that the package is left somewhere without a signature, this will only be done at the discretion of the delivery driver. If you do request an item is left without a signature, you assume responsibility for any loss or damage to the package.
Our parcels are normally shipped in Newton's Shred branded packaging.
Can't be home for the delivery? Don't worry – Newton's Shred can ship to almost any UK address so you can have your order delivered to your place of work, to a friend, a relative or neighbour. Simply enter your preferred delivery address when checking out.
We normally do not deliver to drop-shipping companies or storage/self-storage companies.
Changing delivery address while your order is in transit – if you decide to change the delivery address after the delivery service was confirmed and the information was entered into the system, a redirection will lead to a different delivery time and therefore, a delayed delivery.  Note that even if the new address is very close to the initial one, the information still has to be changed and the package re-labelled, which can lead to a change in the delivery date as well.  In such cases, it would usually be quicker for the delivery to fail then pick up the order from the local depot in the evening of the due date.
Almost all deliveries will take place as scheduled. However, certain issues may be out of our control resulting in possible delays.  Due to this, we advise against taking time off daily routines, such as work, to avoid any issues. An order can be placed to go to a business address if needed. If you are worried about a delivery for any reason or have any queries please contact us on 07807203111, or email us at Gael@newtons-shred.co.uk.
Collect in Store
This service is to collect at Newton's Shred store, located in Canvey Island, Essex. Time of collection will need to be arranged. We will contact you directly once order is placed.
Local Pickup 
We offer local pick up when at events or at meet up points. Generally most weekends we are out and about around Essex and London plus many events around the UK and Europe during peak seasons. You can contact us or we will contact you once your order is placed, to arrange a Local Pickup point.
Pre-Orders
At Newton's Shred we give you the chance of securing your product, you are able to place a pre-order to reserve a new product or an out of stock due to be released / restock in the near future. Doing this will allocate stock to your order. Pre-orders will be fulfilled in the order that they are placed. The quicker your pre-order is placed the earlier your goods will be received.  When placing a pre-order payment you will be charged for the full amount of the order. Please note when placing pre-orders with other items in stock, we hold the whole order until all is ready for dispatch, unless stated differently. All re-stock dates given have been provided by the UK /European distributor, however are subject to changes beyond Newton's Shred control. In the event a pre-order is delayed, we will notify all customers as quickly as possible.
Overseas
***Please note it is your responsibility for any duty or import charges for goods shipped***
Please check with the customs in your country regarding any charges that may occur from purchasing goods from overseas.
This is a tracked service, so you can check the location of your delivery.
Delivery cost is for orders up to 5kg. Over 5kg may incur extra costs. We will however contact you first, if there will be extra.