Pantheon Mitch Thompson Pro Model Longboard Deck
£

210.00
Pantheon Mitch Thompson Pro Model Longboard Deck
The Mitch Thompson Pro Model is here! This is a race-ready downhill skateboard that shreds just as hard out of the box as it does after modification. It is fairly low-concave with a spoon nose for ample board feel without being overbearing. This is a great board to shred just as is, or you can set it up to your liking as a near-blank canvas race deck.
SPECS
Length: 32.125″
Width: 8.45″ front bolts, 8.59″ back bolts, 9″ max width
Wheelbase: 20.125″ – 22.625″
CONCAVE
Featuring a bowl in the nose to amplify board feel in an otherwise mellow concave. This allows for increased leverage on the toeside, and the heel will still fall into comfortable concave, so that there is no discomfort if the rider is hanging the heel. You can be all over the front truck on this deck and still be very comfortable.
The rear features a W-concave that starts in the rear 1/3 of the deck and goes all the way through the back. Riders can use this deck with or without a foam wedge in the back comfortably. Using a wedge will form a toe pocket with the W concave for killer board feel and comfortable tucking and sliding with the wedge. Without the wedge, riders will have ample rail feel and use of the W concave.
CONSTRUCTION
8 ply maple core. Black dyed triaxial fiberglass top and bottom. Like all Pantheon boards in the current lineup, the entire board is laminated with waterproof resin. While the deck is not entirely waterproof, it is much more weatherproof and warp resistant than many other boards. Downhill stiffness out of the box.
CONCEPT
The Mitty Pro was conceived as an ideal board to satisfy downhill riders looking for a slim downhill setup with slalom trucks and fat wheels. GRIP CITY. Still plenty able to freeride, and while some riders are preferring decks like this for mashing big slides down mountains, it truly excels as a race deck. We have been prototyping this shape for nearly a year, and as we were honing in on the concept, bringing Mitch Thompson aboard the Pantheon team, it was clear Mitch would be an awesome outlet as a pro model for this concept. Upon working with Mitch, he was in love with the feel of the board, and we were in love with working with him! We nailed down and tuned the shape to his liking, and here it is in its final form!
SETUPS
Plan to ride the Mitty Pro with slim trucks and fat wheels. You could technically get close to rail matching on a 150mm truck and a slim freeride wheel, but most riders will likely want 130mm trucks or slimmer and a fat wheel like Mitty's own Pro Model Wheel through 88WheelCo, Venom Magnums, or Seismic Alphas.
This board is equipped with flush mounting so that your trucks mount flat, but we minimize the depth of the cut so that we aren't cutting away too much of the board and making it weak. Wheel wells are slightly asymmetrical to coincide with how most people will ride this board, with a high degree turning truck in front and a low degree stable truck in back.
When compared to the other pro model decks in the lineup, the Mitty has the most mellow concave and most freedom along the length of the deck. Great for those who are modification inclined, but also rides great out of the box! Just add grip!
A TRUE PRO MODEL
Not just a pro model in name only. Pantheon's pro model decks have a profit share set up to help fuel this pro rider's dreams. We don't want to overstate ourselves. We are still a small company selling limited numbers of our pro model decks. But when you ride this pro's model, you are literally taking part in supporting this skater's life. Each one counts toward our goal of supporting these skaters we believe in.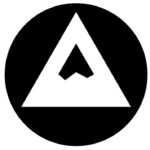 SPECS
Length: 32.125″
Width: 8.45″ front bolts, 8.59″ back bolts, 9″ max width
Wheelbase: 20.125″ – 22.625″
Brand: Pantheon
Board width (Inches): 8.45
Board length (Inches): 32.125
Board wheelbase: 20.125, 22.625
Kicks: No Kick
Mounting of Trucks: Topmount
Construction material: Maple
Colour: Limited Edition
Riding Style: Cruising / Carving, Downhill, Freeriding

Non UK / EU Deliveries
Customs Charges
If you are ordering goods for delivery outside of the UK, please note that your consignment may be subject to import duties and taxes, which are levied once the goods reach the country of destination. Any such charges levied in relation to customs clearance must be paid by you. It is accepted by you that Newton's Shred has no control over additional charges in relation to customs clearance. Newton's Shred recommend that you check with your local customs officials or post office for more information regarding importation taxes/duties that may be applicable to your online order. You will be the importer of record and responsible for any import VAT and duty that needs to be paid. In addition, any charges for import clearance will be paid by you, the customer. Refunds of any returned order will be of items, not the services incurred.
UK Delivery
Royal Mail Tracked 2-3 Days
This is a tracked service, so you can check the location of your delivery. This service takes 2-3 days after ordering, including Saturdays.
Click & Collect
This is a tracked service, so you can check the location of your delivery. We will select the nearest Click & Collect location by using our given address. You will receive an email confirmation of your tracking number and location.
DPD/ Other Couriers
This is a tracked service, so you can check the location of your delivery. On the day of delivery you will also receive a text/email notifying you of an estimated one hour delivery window. This service does not include Saturday, Sunday or Bank Holidays. This service is only available for UK Mainland customers.
If you request that the package is left somewhere without a signature, this will only be done at the discretion of the delivery driver. If you do request an item is left without a signature, you assume responsibility for any loss or damage to the package.
Our parcels are normally shipped in Newton's Shred branded packaging.
Can't be home for the delivery? Don't worry – Newton's Shred can ship to almost any UK address so you can have your order delivered to your place of work, to a friend, a relative or neighbour. Simply enter your preferred delivery address when checking out.
We normally do not deliver to drop-shipping companies or storage/self-storage companies.
Changing delivery address while your order is in transit – if you decide to change the delivery address after the delivery service was confirmed and the information was entered into the system, a redirection will lead to a different delivery time and therefore, a delayed delivery.  Note that even if the new address is very close to the initial one, the information still has to be changed and the package re-labelled, which can lead to a change in the delivery date as well.  In such cases, it would usually be quicker for the delivery to fail then pick up the order from the local depot in the evening of the due date.
Almost all deliveries will take place as scheduled. However, certain issues may be out of our control resulting in possible delays.  Due to this, we advise against taking time off daily routines, such as work, to avoid any issues. An order can be placed to go to a business address if needed. If you are worried about a delivery for any reason or have any queries please contact us on 07807203111, or email us at Gael@newtons-shred.co.uk.
Collect in Store
This service is to collect at Newton's Shred store, located in Canvey Island, Essex. Time of collection will need to be arranged. We will contact you directly once order is placed.
Local Pickup 
We offer local pick up when at events or at meet up points. Generally most weekends we are out and about around Essex and London plus many events around the UK and Europe during peak seasons. You can contact us or we will contact you once your order is placed, to arrange a Local Pickup point.
Pre-Orders
At Newton's Shred we give you the chance of securing your product, you are able to place a pre-order to reserve a new product or an out of stock due to be released / restock in the near future. Doing this will allocate stock to your order. Pre-orders will be fulfilled in the order that they are placed. The quicker your pre-order is placed the earlier your goods will be received.  When placing a pre-order payment you will be charged for the full amount of the order. Please note when placing pre-orders with other items in stock, we hold the whole order until all is ready for dispatch, unless stated differently. All re-stock dates given have been provided by the UK /European distributor, however are subject to changes beyond Newton's Shred control. In the event a pre-order is delayed, we will notify all customers as quickly as possible.
Overseas
***Please note it is your responsibility for any duty or import charges for goods shipped***
Please check with the customs in your country regarding any charges that may occur from purchasing goods from overseas.
This is a tracked service, so you can check the location of your delivery.
Delivery cost is for orders up to 5kg. Over 5kg may incur extra costs. We will however contact you first, if there will be extra.