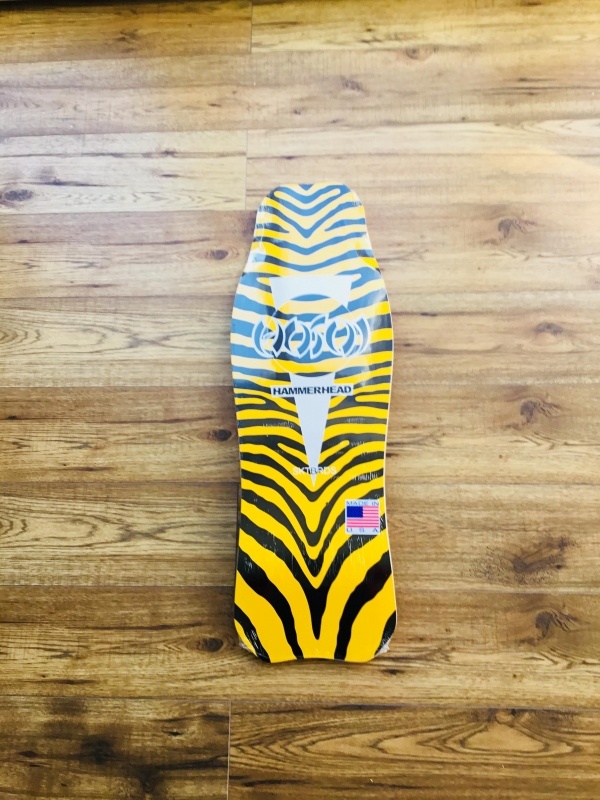 New arrivals-Hosoi Hammerhead Zebra
Bring wildest to your life with this zebra style Hosoi skateboard. Be ready.
Christian Hosoi is the driving force behind Hosoi Skateboards.  The brand features boards based on original shapes and designs and modern takes and designs on those same classic boards.  There are even new graphics from guest artists like John Lucero, as well as mini popsicle boards for all the mini rippers out there.  One of the best things about this brand are all the boards are made right here in Costa Mesa, CA.
Hosoi Hammerhead Double Kick Zebra Yellow Old School Skateboard Deck – 10,25″ x 31″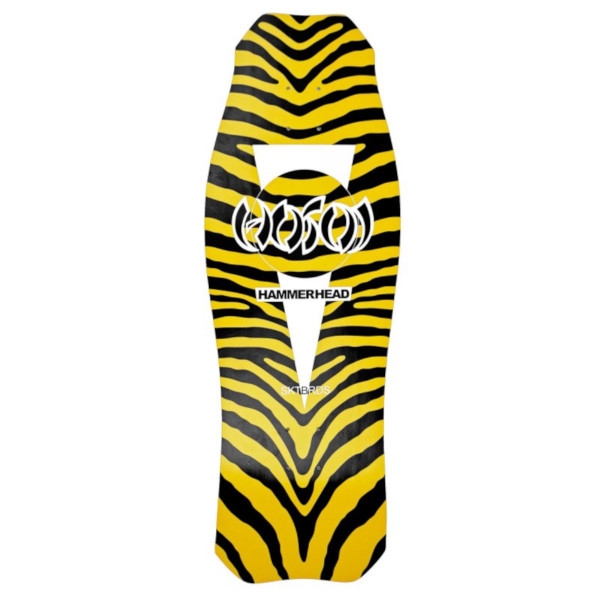 Great OG, this deck is a great all-around city shredder, pool, vert, street, surfskate.  This is one classic shape you need in your collection.