Footstops
Footstops are commonly used more for downhill and slalom but can also be used for freeride. They come in many shapes and sizes but the basic function is to stop your foot from sliding about on your grip tape. It provides something to wedge your foot against so you can get effective leverage on your board for slides, railing corners and heavy turns or just for comfort when traveling at speed so you don't have to look down.
For freeriding generally a smaller low profile footstop is preferred, especially one that allows you to pivot your foot around for heelsides and toesides without trapping your foot.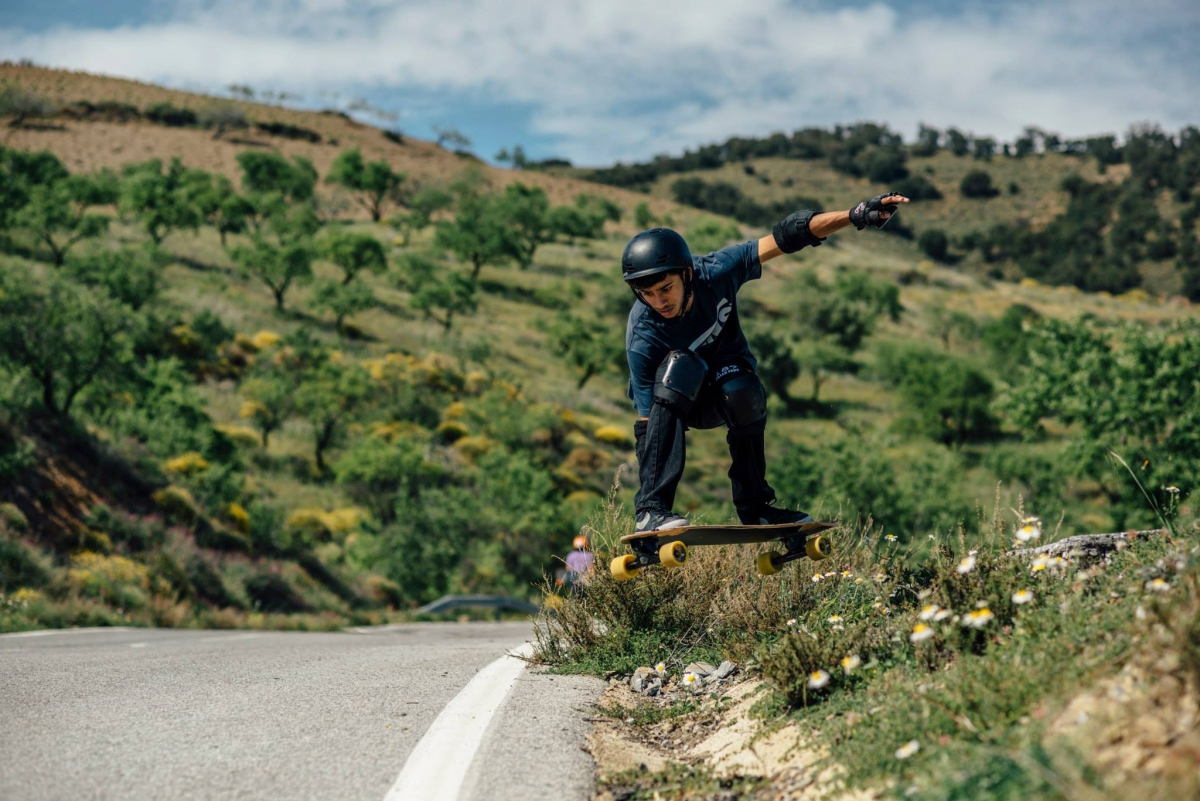 For downhill/slalom some people prefer footstops that feature a lip to secure your foot in more and provide a snug fit and leverage on your board.
However footstops are a personal preference and some freeriders like to have a more locked in feeling and some downhill riders prefer a smaller footstop. Most footstops come in various colors which is a great if you want to match your wheels or trucks and get some serious swag combos going.